The BNL832-TX 32-bit 10/100Base-TX Fast Ethernet PCI network interface card delivers reliable quality, superior performance and ease of installation. This plug-n-play compatible card features an auto-sensing capability, which provides automatic selection of network speed and duplex mode.

Includes a comprehensive set of software drivers for standard PC Operating Systems. The PCI Fast Ethernet adapter is designed with bus master mode to optimize the maximum throughput for your network bandwidth.

Diskless application is provided by the Remote Boot ROM socket and rich LEDs supported for network diagnosing and monitoring.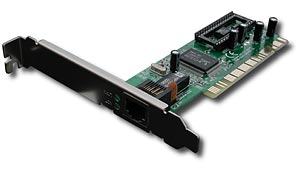 Part# BNL832TX
Click here to download drivers
(file size: 1.3 MB)
Part# BNL832TXU
Click here to download drivers

Standard
IEEE802.3/10Base-T, IEEE802.3u/100Base-TX

Cable Connections
RJ-45 (10Base-T) UTP Category 3,4,5
RJ-45 (100Base-TX) UTP Category 5

Base I/O Addresses
Assigned by BIOS

Bus Interface
32-bit bus master

Hardware Interrupt
PCI INTA

Software Compatibility
Windows 95, 98, 2000, XP, NT, MAC
NetWare Server, DOS ODI driver,
Client 32 for Windows 95/98,
Windows for Workgroups,
Windows NT, LAN Manager,
IBM LAN Server, OS/2 Extended Edition,
NDIS driver for DEC Pathworks and Banyan,
Packet Driver. SCO UNIX